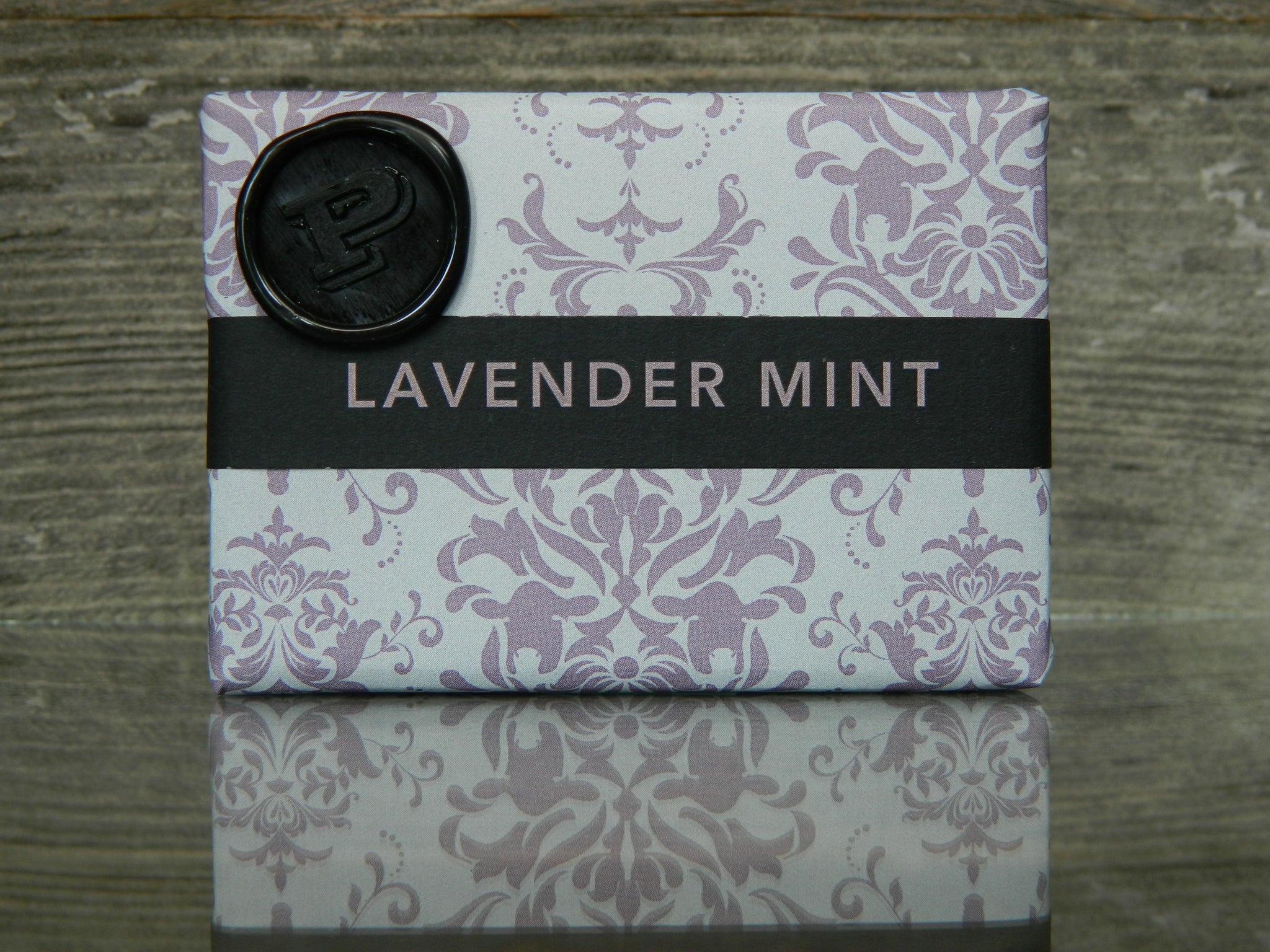 Lavender Mint Soap
A calming and refreshing bar for everyday use.
Made with ORGANIC saponified oils of; Hemp Seed, Castor, Sunflower, Shea Butter, Coconut Milk, Organic Lavender, Spearmint and Peppermint Powders and NATURAL Ingredients of;  Coconut, Sustainable Palm, Palm Kernel, Lavender and Spearmint Essential Oils. 

Review for Allergies before use. External Use Only.
Vegan, Gluten Free, Dairy Free.

Contains Shea Butter, from the Shea Nut.
Due to color contrast on computers and different browsers, the paper wrapping may vary slightly from the actual product.