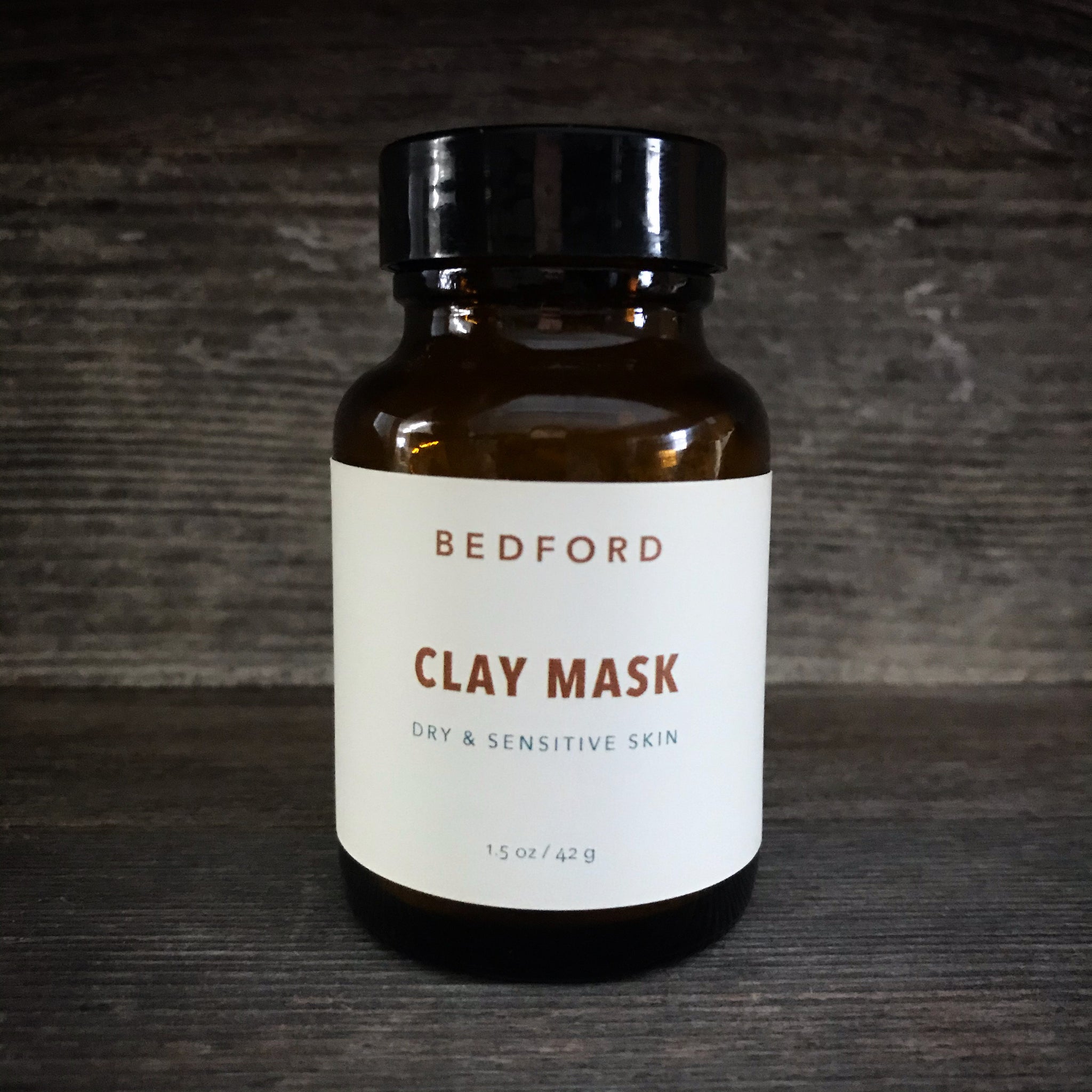 Clay Mask - Dry & Sensitive Skin
DIRECTIONS: Add our steeped Facial Tea liquid to 1-2 teaspoons of clay in a small bowl, make a smooth paste and apply in a circular motion to face and neck. Let dry to your preference and rinse off with warm water. Follow up with our Toning Elixir and Facial Serum. Avoid contact with eyes.
MADE WITH ORGANIC INGREDIENTS: French Lavender, Chamomile, Calendula, Rosehips and Matcha Green Tea.
NATURAL INGREDIENTS: French Green Clay, Australian Ivory Clay and Pearl Powder.
REVIEW FOR ALLERGIES / EXTERNAL USE ONLY
Vegan, Gluten Free, Nut Free, Dairy Free.
Glass 1.5 oz. bottle. GLASS MUST SHIP IN A BOX, please don't select envelope for shipping, it will break.